The Analog Institute
As from September 2016 I'm going to start teaching Analog recording at Berduquet studio near Bordeaux France.
After recording a couple of albums there, Guilhaume (the main man from the band Krazolta & manager of the local guitar shop) decided it would be great to pass my knowledge on to the next generation, as most engineers these days have no idea what it involves. They're so stuck in the digital domain they never get a chance to use the real stuff.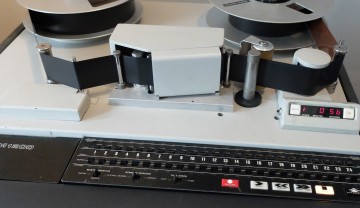 The studio is packed full of great equipment thanks to the owner Serge Deuerling who has made it his passion to use only the best and to make the end result as good as possible. He even made many of the compressors himself including a valve fairchild and numerous Urei copies. As well as totally re building the Ampex tape machine (no easy feat) and the Neve V2 desk.
In the course I'll explain everything from how to align the tape machine to actually recording a band and going through the whole process of how to record to tape.
Starting with the choice and positioning of the microphones, which pre amps to use, how to use the many compressors and of course the amazing Neve desk and its automation.
Recording analog is a very different process to digital. With Pro tools you can record as many tracks as you like and edit everything to make it all in time. With analog you're forced to work in a different way as you're restricted to 24 tracks, you have to make decisions all the time and build the sound as you go along. Of course for the best results you need great musicians, you can't hide.
And best of all you don't spend all day looking at a computer screen and wave forms… You have to use your ears!
I can't wait.