Bio
THE EARLY YEARS, TRIDENT STUDIOS 1980-85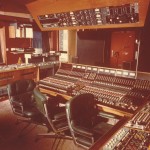 I started my career in 1980 by getting a job at the legendary Trident Studios in Soho London, where so many great records had been made. The Beatles, David Bowie, Lou Reed & Queen. In fact many of my favorite records.
I spent 5 years at Trident working my way up from tape op to House Engineer, working with great artists such as: Queen, Sting, Tears for Fears, The Cure, The Creatures, Soft Cell, Marc Almond, Einstudenze Neubeuten, Cabaret Voltaire & U2. I was Flood's assistant for the first few years… The best education possible.
THE LAST EMPEROR & AUSTRALIA 1985-88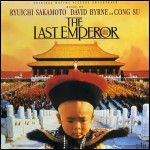 Going freelance in 1985, I spent a year working on the Oscar winning soundtrack to the film "The Last Emperor" with David Byrne before deciding to run away to Australia. I've always enjoyed travelling and when the opportunity arose to work at Platinum studios in Melbourne, I jumped at the chance.
Whilst there I worked with Hunters & Collectors, Crowded House, TISM, Schnell Fenster, Painters & Dockers. Almost all of them big hits.
FRANCE  IN THE LATE 80'S/90'S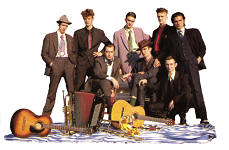 Returning to Europe a couple of years later I found myself working with a new French band called "Les Negresses Vertes". Happy days… I had no idea how big they were going to be, but fortunately for me they sold millions of albums and suddenly I found myself with a career in France.
I went on to produce a whole lot of successful albums in the 90's with Dolly, Silmarils, Zebda, Superbus & Les Wampas.
ISLAND RECORDS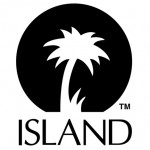 Back in London I got a job as in house Producer at Island records. I worked closely with the A&R department & tried to sign my friends EMF. Whilst there I had the opportunity to check out lots of up & coming bands.
UP & COMING BANDS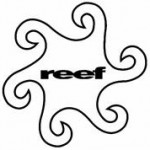 Leaving Island a year later, I carried on this work, finding bands, recording demos and helping them get record deals. I found this new direction I was going so rewarding and so great to work with young talent. I did this with Reef, Puressence, Echobelly, Mansun, Bullyrag, A, The Llama Farmers, Skunk Anansie, to name a few.
In the year 2002 I got married and fancied a change after 20 years at it constantly, so I moved to Greece. But soon missed the world of music production.
GREECE 2002/08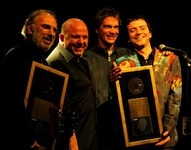 I found some great artists to work with, mainly Raining Pleasure and Rosebleed, but have carried on working with the hugely talented Vassilikos (the lead singer & songwriter for "Raining Pleasure"). His solo album "Vintage" went gold in 2008.
AUSTRIA & GERMANY 2008/09
In 2008 I went to Austria to mix & produce some new tracks with Anna F. The album went Gold and won the Amadeus award (the equivalent of the Brits/Grammy in Austria) and was number 1 for months. In Austria I also produced a great album with a band called Stereoface. This led to me working in Germany for the first time with the very successful Clueso, Norman Sinn and Makabu. I had a great time…
MORE RECENT PROJECTS
In France. I've never stopped working, producing albums with the much hyped "Naive New Beaters", more albums with Dolly & then lead singer Manu's solo albums. Le Maximum Kouette, Elzef, Manu Lanvin, Calvin Russell, Brooklyn, Dombrance, The Dodoz, Red Cardell, Shaka Punk and more recently, The Lanskies, Nungan and Manolo from the Gypsy Kings.
In the UK I worked a lot with Stereophonics and more recently, Benjamin Francis.
I'm now back in London and working with many new projects, including an album with the guitarist from Reef, called Goldray and in Manchester White Boy formerly the Janice Graham Band. Plus a great new artist from Greece called Theodoris.
CHANGING TIMES
The most important thing I've learnt in the last 10 years is that you can make an album anywhere. All you need is a good sounding room some decent mics and some talent! Gone are the days of spending months in an expensive beautiful studio. Since the demise of the Old Industry, this is very necessary. As gone are the big budgets.