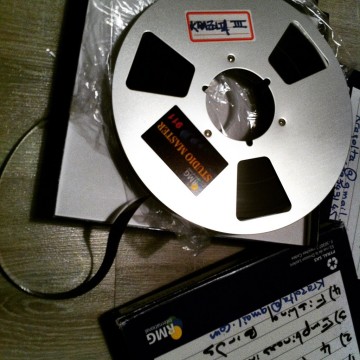 Recorded & mixed at Studio Berduquet near Bordeaux France.
This was my first session in this Studio and my first Analog production for many years. What a difference!! I'd forgotten how great it is to record and mix analog with the protools switched off.
A crazy session including 3 different drummers, 2 bass players, a brass section and a bunch of Chileans who turned up to play on 1 song. Loads of fun!
Me and Guillaume have become great friends and it's thanks to him that I'm going to start to teach analog recording in the studio, so that this tradition of recording isn't lost for ever.
Tracks
Last Escape
Fascista
More Moses
Mr President
Pacifista
Four Reasons
Expected Lines
Faithless Junk
Fishing Birds
Emptiness in the Morning
Videos