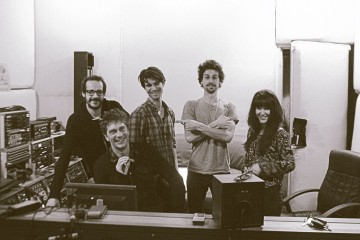 Produced at Love Island studios in Angers – an amazing place by the river which used to be an old water factory.
The results got them invited to South by Southwest festival in America.
We had a cameo appearance on one song by Jim Rose (from the Jim Rose Circus) who's a friend of the band. What a great guy!
Nothing but respect for this band who are proving what a self produced band can do. They never stop gigging and have just done a tour in the States.
Tracks
American Psycho
The Blue Of Tales
Hovering
You Said Strange (feat. Jim Rose)
Shaking All Over
Videos